I normally forget to post here on the blog reminders about my upcoming classes and events until the day before, not always the best time to advertise, huh?  But today I'm actually remembering and so I wanted to share a little about my next class that is coming up on Monday June 30th that is all about using the Thinlit dies in fun ways!
Beyond the Basic Flip Card
6/30/2014 – 7pm at Panera in Redmond ~OR~ get the TO-GO class kit my mail
RSVP here or email me at jennifer@nwstamper.com
So the idea is that you have your basic flip card (shown above) where you pull open the left flap and the center circle or label shape flips over to reveal a message on the other side.  They are really cute and can be fun to decorate – and did I mention SUPER EASY thanks to the die!  Honestly, I had never tackled this type of card because I was nervous exact-o knives would be involved. 
  But once they came out with a die that did it all for me…. heck ya!  I was all over it!
The cool part is there are lots of variations you can do with these cards that are really fun and give you lots of variety with the single die.  So, in the class we'll walk through the basics of using the die for the base card and then jump right in to some fun variations.
like changing the orientation of the card
to have a spinner in the middle of your flip shape
having an extra flap for more space to write your sentiments
to even doing a double flip (or more!) card!
In class we'll be using both the dies:
I'll have extra samples of flip cards to give you more ideas, but you'll go home with completed cards that you made doing the different variations.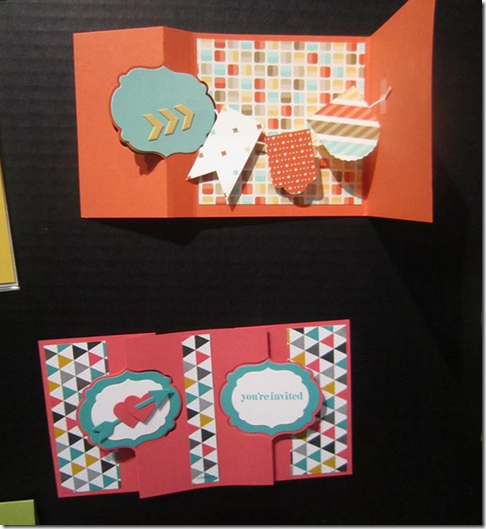 It should be a lot of fun and a nice change from your typical cards!
I hope you can join me either in the class or virtually through class videos for the TO-GO option!  RSVP here or email me at jennifer@nwstamper.com

June Online Stamp Club Hostess Code – ACANDKB4
Use this code to get free exclusive tutorials & project kit!  Learn more