So, every year I go to the Stampin' Up convention… and every year I'm blown away by the amazing ideas and inspiration on all the different display boards.  (To see what I'm talking about, here are a few past posts I've done showing the display boards.)  Well, this year they are doing a call for display board stampers and to throw your hat in the ring, you need to pull together some of your best/favorite projects and put them together in one post to show your style and ability.  So, I thought it would be a fun way to flip through my past projects and put them together to share with you here.  And maybe they will love them too and I'll get to share even more ideas on a display board at the Stampin' Up Convention 2014!
oh, and PS – if you love the idea of checking out all the display boards, don't forget that anyone who joins Stampin' Up as a demonstrator right now will get free registration to convention this summer!  So, you just get yourself to Salt Lake City, and you can be blown away by inspiration for FREE!  Yay!  Email me at jennifer@nwstamper.com for more details if you are interested or check out this page to learn more about the perks of being a demonstrator!
So Here You Go!
3 Cards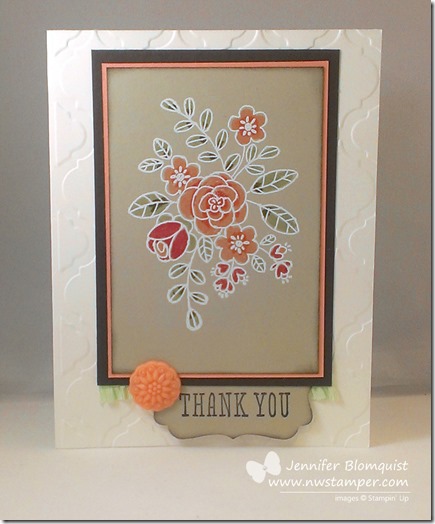 So Very Grateful Thank You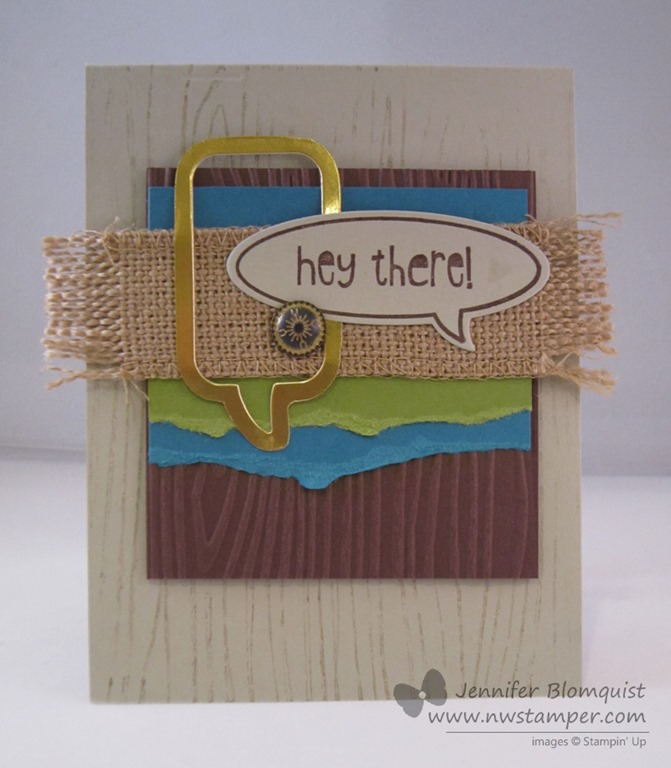 Burlap and Gold Masculine Card (blog post here)
Negative Heat Embossing with Pleasant Poppies (blog post here)
1 Scrapbook Page
This was so hard for me to narrow down and decide which scrapbook page to show.  I think my favorite layout may actually be this older one, but I figured the one I'd show here is this –
Perfect Pennants with Watercolor Wonder Waves (blog post here)
Or maybe it is just that these photos always make me smile!
2 3D items
Ok, this is where I don't make and post nearly enough.  So here is what I decided was the nicest from things I actually designed myself – instead of flat out copies of what other people had created.
Card organizer for holding cards and envelopes (blog post here)
Easter Treat Bag (blog post here)
Awww.  So much fun to walk down memory lane.  I hope you enjoyed the ideas and inspiration.

April Online Stamp Club Hostess Code – G4VQJ7VB
Use this code to get free exclusive tutorials & project kit!Learn more