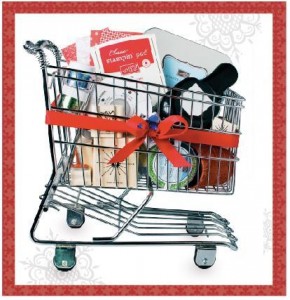 The big kick off to Holiday shopping is almost here; can you believe it?  This year I'm offering a holiday wishlist service for you and your family and friends.  Simply fill out this Holiday Wishlist and either:
Send it back to me with contact information of those people who are looking for gift ideas for you.  I'll let them know what you are dreaming of this year and can help them start marking things off your list. 
Give it to your family and friends and they can contact me to purchase items off your list.
I offer free gift wrapping for anyone in the San Francisco bay area.
Holiday Week Bonus for You!
BONUS:  From now until November 29th, get a free gift certificate redeemable in January to finish you holiday shopping. 
I will track all the orders placed off of your wishlist and give you a gift certificate worth 10% of the ordered product value for you to use in January so you can finish getting everything you were hoping for.  Your family and friends get their shopping done early, plus you get a bonus shopping spree in January!
To take advantage of this offer, send me a copy of your wishlist and then tell everyone to get their shopping done by November 29th.  I'll take it from there!
email your wishlist to jennifer@nwstamper.com