Happy Easter!  I hope you have a wonderfully bright and peaceful day!  Today we'll be hoping for sunny skies, family easter egg hunts, and spending time with our extended family in the area.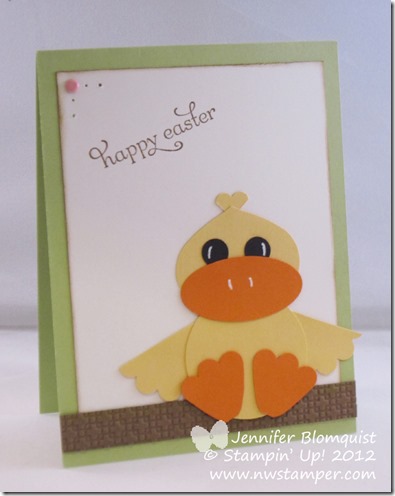 But while we are doing that, I wanted to share an idea with you to consider as you see the Easter supplies go on sale in the stores starting tomorrow (or maybe even today).  Consider grabbing those Easter Egg dying kits while they are on clearance, and here is why…
So, last night we pulled out our eggs and coloring kit to start dying some eggs.  I needed something to cover our counter…. turns out my used Stampin' Up grid paper made a nice lining.
  (See there is a reason I don't throw them away after classes!)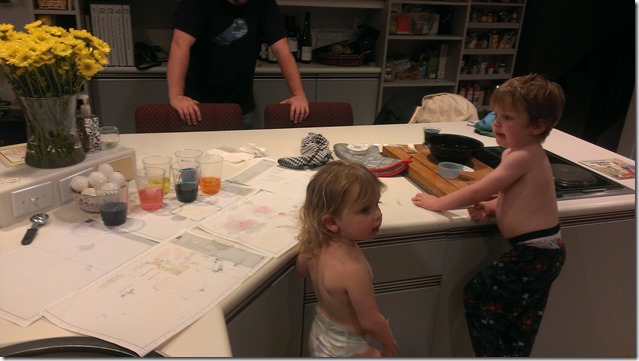 We made our eggs like normal… add 3 Tablespoons of Vinegar to a cup and drop the dye tablets in.  After they are done fizzing, add your 1/2 cup water to each cup.  Then dunk your eggs and let them soak and dye the shells.  I also couldn't find the box the dye tablets came in, so I had to create my own egg holder!  I took a cereal box and kitchen scissors and cut 12 holes in the top of the box.  Then I could set each egg on top of a (poorly) cut hole to dry!
Now, this is the fun part!  Once you are done with your eggs, you still have lots of dye left over.  So I grabbed some of my ribbon from my craft room and started throwing them in the cups and letting them soak up the color!
In these cups, I have 4 pieces of the 7/8" Cotton Ribbon and 2 pieces of the White Organza Ribbon.
And this is how they turned out:
Pretty huh?  Now to create some fun projects with my custom colored ribbons!
I hope you have a wonderful rest of your weekend.  And a few quick reminders:
Last Call for the Retirement List Prediction Contest!
Don't forget to get your guesses in by tonight for what 10 stamp sets you think will be retiring!  You have a chance to win your favorites from the retiring list for free.  Email me your guesses to jennifer@nwstamper.com and find out tomorrow who the winner is!
FREE SHIPPING

starts tomorrow!
If you didn't see on my Facebook page, Stampin' Up will be offering Free Shipping tomorrow through Friday for all orders – which is perfect timing as the retirement list comes out on Monday!  So, get your orders ready and don't forget to use hostess code G4VQJ7VB to received this month's free online stamp club tutorials and if your order is over $40, you will receive the make & take project in the mail too!
(note – if your order is going to be over $150, don't use the hostess code so you can receive the hostess benefits!)

April Online Stamp Club Hostess Code – G4VQJ7VB
Use this code to get free exclusive tutorials & project kit!Learn more