You know how we've talked before about how I'm crazy and I take craft supplies on vacation?  Well, I pulled an even crazier one this time!  As my family headed out for a short road trip up to the San Juan islands my Holiday Catalog Preorder had just arrived.  So, since I didn't get a chance to open and play before I had to go, I just grabbed the entire box and took it with me!
Have you ever done this?
On the way to the ferry, I decided to mount some of my stamps during the drive.  I was mostly done popping out the rubber to mount on my blocks when we had a milk accident in the back seat (someone… Caitlin… spilled her milk all down her front)  By the time I was done cleaning that up, we were at the ferry terminal and I was trying to clean out the car of trash including stamp rubber pieces, etc.  I was getting ready to toss the bag into the dumpster and with one last glance into the bag, I noticed one more flower stamp still in the rubber sheet!  WHEW!  So glad I saw that and was able to pop it out before throwing it away.
So if you are mounting your stamps, make sure you check that you got them all before you throw away the rubber!
2015 Holiday Catalog Preorder Unboxing Video!
Alright, well you are probably here to actually see what is new and exciting!  I was so excited as I unpacked this box of goodies:
The video is a little echo-y since I pulled it together at night in one of the rooms of the vacation house… but there are lots of close ups!

if you are viewing this from email, click here to view the video!
Now that I have done the preorder goodies video, you better believe I'm going to be cutting into these papers and inking up these stamps.  Hopefully even today!  I'll be back sharing more soon.  And make sure you are subscribed to my You Tube channel so you can catch all the future videos as I get them posted.
In the meantime, I'm going to relax for one more day. 
Check out the amazing views from our rental house!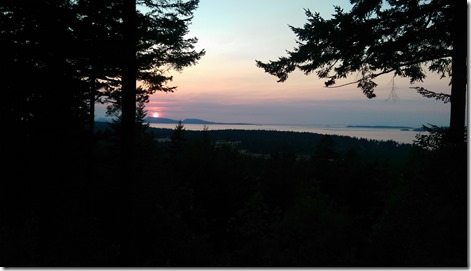 Have a great day!